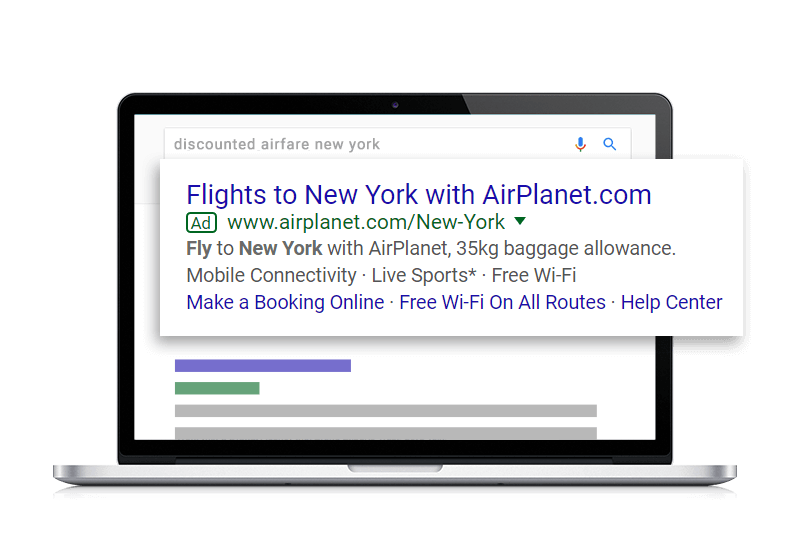 Click (PPC) is an amazing SEM tool that immediately connects you with audiences. All you have to do is open an account on popular PPC platforms (e.g. AdWords and Bing), create an ad that communicates your business, and target the basic keywords. Also, you only pay when someone clicks your ad or makes a purchase.
Unlike SEO, PPC entices customers immediately. It connects target audiences to your brand using their search queries.
If your goal is to strengthen your online presence, invest in a PPC campaign today.
Viper Direct's paid advertising services deliver instant traffic and complement your existing SEO strategies. Our team develops your overall Internet strategy by testing keywords and analyzing your business model and target audience. We advertise your business and strive to provide significant ROIS. Trust us to provide complete PPC campaign developments and ongoing management services. Whether you need a new set of eyes on your campaign or monthly management, our team can help.
Skilled PPC Partner You Can Trust
Pay Per Click advertising is a meticulous process that requires thorough analysis and research. So it is important that you work with a marketing firm that provides PPC services that gets the maximum returns on your investment.
Viper Direct gives your brand the exposure it deserves. By using advanced PPC techniques, we ensure your business shows up just when customers need it.