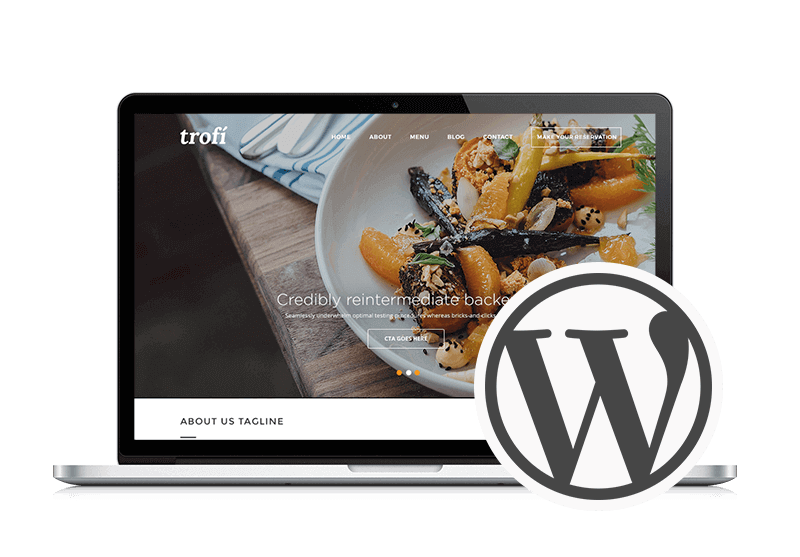 Professional Website: A Must-Have for Thriving Small Businesses
Websites that lack information or do not seem professional discourage consumers. If they don't like the site, they'll move on to the next vendor.
Don't let this be the case for your business.
A professionally designed website reinforces your brand. Quality sites give target audiences the right message about your business and its products and services. These also build credibility by giving consumers the information they need. Remember: your website is also essential in establishing your authority online. When customers know they can trust you, they will spend more time on your site.
If your website has it all, then it proves to consumers that your business has it all too.
Innovative website design serves as a creative representation of your business online. Through professionally designed web design, engaging copy, and visually appealing images, the elements of your site work together to strengthen your brand's presence. A good website can also earn higher rankings on search engines. Keep in mind that the latter loves search engine friendly websites. High-quality sites that meet Google's requirements will receive better rankings.
When you hire a professional, you gain the following:
A Talented Team at Your Service
Your website is a reflection of your business. That's why a simple template is never enough.
Viper Direct's talented pool of web designers makes sure your brand stands out always. They take the time to meet with you to learn about your business and the type of site you need. They use all the gathered information to create a site that echoes your mission, vision, and services.
We take pride in our team of qualified web designers and developers. When it comes to developing high-quality websites, we really know our stuff. We will bring your ideas to life.
See for yourself how our websites have a difference to our clients' current online marketing strategies.